Listening: If there is a No. 1 rule in Joan Mir's handbook to becoming world champion, this is it. Combining his natural talent with listening, studying, and observing has been the key to the newly crowned champion's success. What impresses more is Mir's maturity and his down-to-earth persona.
One comment among all those offered this weekend is enough to explain Mir's masterpiece this season: "Joan Mir is an incredible talent, and to me he is more mature and experienced, considering that this is only his fifth season in the GPs, the second in MotoGP, with only one year in Moto2," says nine-time world champion Valentino Rossi. "No one would have bet on him at the beginning of the season, but we have to admit that in 2019 he has improved a lot in the last races, and he showed a strong pace in the winter test. He deserves the 2020 title, as he has been the most consistent, which is very important. It's true that so far he has won only one race, but already in Austria he was fighting for the victory when the race was red-flagged. So yes, Joan Mir is the surprise, but he deserves to be the 2020 MotoGP World Champion 100 percent."
But who is Joan Mir, the new kid on the block who, with only one victory, is the champion of the premier class with the fewest victories in history? He now holds the record for the least wins by a champion ahead of Leslie Graham (1949), Umberto Masetti (1950 and 1952), and Nicky Hayden (2006), all of whom achieved their championships with two wins. Who is this 23-year-old Spanish boy from Mallorca, called upon to continue the legacy of Kevin Schwantz (1993) and Kenny Roberts Jr. (2000), the last two world title winners with Suzuki?
Inside the helmet of the 2020 MotoGP World Champion is a strong mind and a big heart. Mir is the rider next door with his feet on the ground and the eyes staring at the target.ADVERTISEMENT
Who does Joan Mir see in the mirror?
Joan Mir: I see a calm and sincere person who just wants to be himself. I consider myself a normal person, enjoying life. Of course, in a way, racing is not a normal job. Everything around MotoGP, like the traveling, the media, the pressure, is not normal. But at home I see myself as a person who goes to work and returns after having done his job. A lucky person who does what he likes most.
You are always reserved at the track. What are you like at home?
Joan Mir: I like to spend my time with my girlfriend Alejandra and my three dogs. I was born in Mallorca. Over there we only have two things: the air and the sea. I love the sea, but living in Andorra, I started appreciating the mountains also, where I cycle. I don't like to go out too much to discos or restaurants. I prefer to stay at home and watch TV with Alejandra. I have a close circle of friends, and for me, family comes first.
Are you maniacal about the details like most racers?
Joan Mir: In a way. I like the order. I'm a hard worker and quite a perfectionist, starting with myself. But don't get me wrong—I don't consider myself perfect at all. I'm still young, on track as off track, but I think that I face life correctly. I consider myself a fairly humble person, who likes to listen to people, especially people who know more than me. I listen a lot; it is the basis of the success that seems to be coming.
Mallorca is the isle of champions like five-time world champion Jorge Lorenzo and the tennis player Rafa Nadal. How did you start?
Joan Mir: I was born in Palma to a normal family. My father Juan had a skateboard and surfboard shop in town, while my mother Ana was an interior designer. I spent my childhood more like a surfer, enjoying the sun, the sea, and the boards. My dad was passionate about motorcycles, while my uncle Joan (Perelló) was a rider in the Spanish championship CEV. I inherited from him the passion for speed. One day my dad brought me to Chicho Lorenzo's school. Jorge Lorenzo's father was the reference on the island.
Chicho Lorenzo was impressed by your natural talent, but he said you didn't like the discipline.
Joan Mir: It's not like this. I think Chicho cannot judge a 9-year-old boy, who just wanted to enjoy riding without taking it too seriously. So after a couple of years I left the school and asked my father to hire a personal trainer to follow my path. This is how I started in the Spanish national cups and then championship. My father Juan could pay for my training but not my seat in a team. He couldn't afford to pay 200,000 euro to make me compete. I remember well; that was an astronomic pressure. This was the time when I learned to adapt quickly to a new bike, each year a different one, because I knew that if I was not going to win, it was over. I never rode the same bike two seasons in a row. The only exception is these two years in Suzuki MotoGP.
This capacity to adapt was a key to this year's success?
Joan Mir: In the junior classes, adaptation was a necessity, not a choice. I made it with my method: listening to those who have more experience, observing the rivals, and studying all the races. This year's success is the result of the base we put last year with my team. I have learned a lot. 2019 was my rookie year in MotoGP and my style was very aggressive. It had happened the same when I joined Moto3 in 2016. As I had no experience, nor speed, I tended to overdo. I was pushing too much and of course I was making mistakes. Now that I have things more in control, I can be faster. We are on the right path, and this is only the start.
What was the turning point also in adapting your riding style?
Joan Mir: One day Kevin Schwantz told me, "I like your aggressive riding style, but you should be smoother." I listened to his advice, and I thought about it. I have always been a hard braker, it's a mark of my style, but throughout my rookie season last year I saw that this was not paying off with the Suzuki. I had to be smoother. I made it because in the end it's easier to become smoother when you are aggressive, rather than vice versa. So I studied, and I learned to ride the Suzuki aggressively but with a flow, as my team manager Davide Brivio says, like playing a violin—with strength, precision, and the search for that particular rhythm, that flow.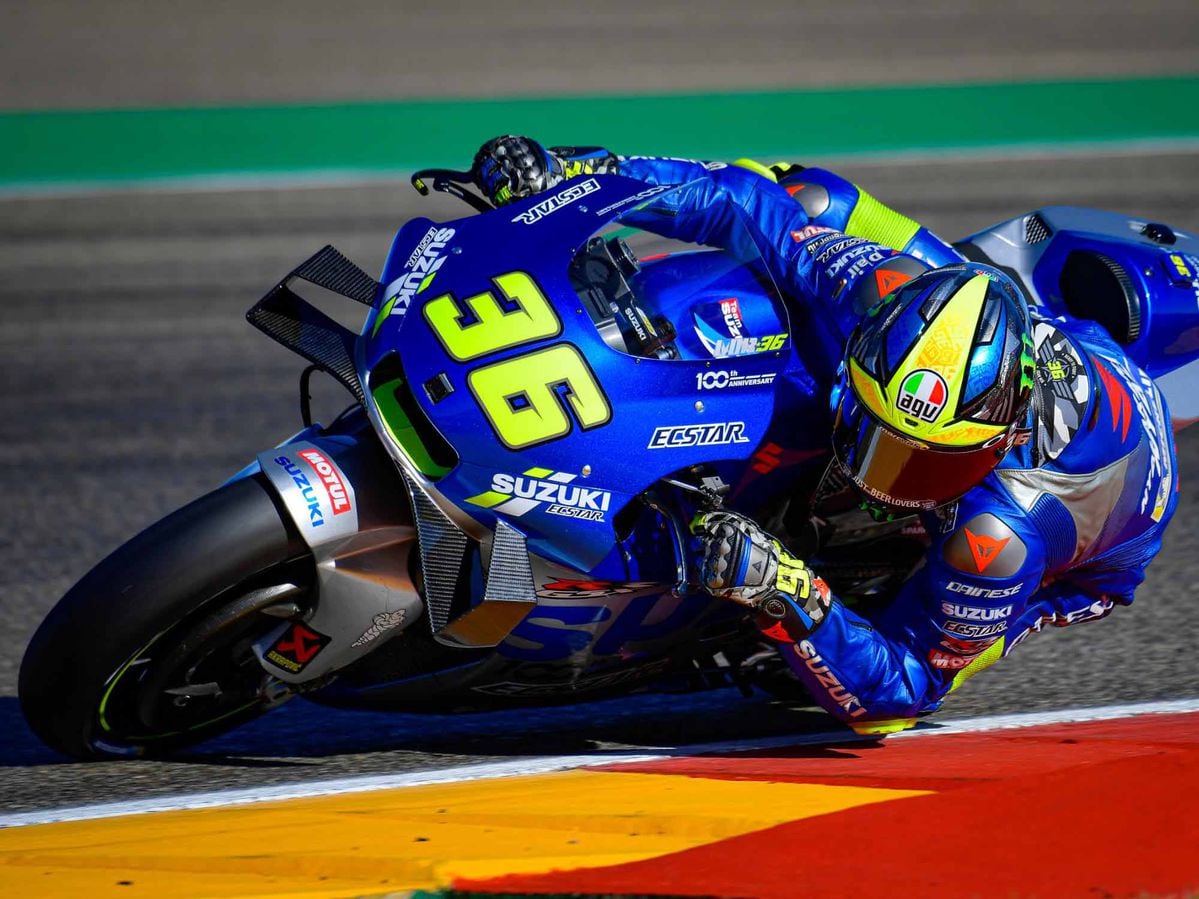 Two world titles in only five GP seasons. If you look back at Phillip Island 2017, when you clinched the Moto3 title, who is the boy that you see on that podium?
Joan Mir: I see a young boy, but it is always me. I had less experience, but the same dreams, the same values.
Three years later you have achieved the ultimate dream.
Joan Mir: Winning the MotoGP title is different. On the finish line I couldn't understand anything. It was crying and laughing at the same time. One by one, I saw the frames of my and my family's life—years of sacrifices, my father coming back come super tired after a day of hard work, my dread to return home if I was not winning in the junior classes.
How did you prepare in the week between Valencia 1 and Valencia 2 that would crown you a world champion?
Joan Mir: I spent it in Andorra with my girlfriend, my trainer, and my three dogs, going out only for training. I knew that if we continued to do everything as I had done so far, I didn't have to worry. Yes the pressure was there, this is constant for a racer, but I was also aware that winning would have been fantastic, but even if I didn't succeed, it would have been a fantastic season anyway. This is good pressure.
When did you start believing in the title?
Joan Mir: The turning podium was the podium in Austria. After last year's terrible incident during the Brno test where I injured myself and the difficult start to this year [two DNFs and a fifth place], in Styria I felt for the first time in MotoGP really competitive to fight for victory. But it's only after Misano and Barcelona that I realized that we had the chance to win the title. I was continuing to progress and be consistent.
Franco Morbidelli told us that when he was a kid his mom hung a poster of Ayrton Senna over his bed and that he still brings this poster with him everywhere he goes as a source of inspiration. Who was your idol?
Joan Mir: I don't have something similar, but I have to admit that I still have, at my dad's house, a collection of all Valentino Rossi's bikes. Valentino is my model: I profoundly admire him, for everything he does on and off track because everything he does, he does it well. Though I have my personality and he has his.
What do you think will change after this success for you and the Suzuki's factory?
Joan Mir: I still haven't realized what it means to be world champion, but I can say what happened after the long-awaited first victory in MotoGP at Valencia 1. I was super happy, but in the end I continue to be myself, I haven't changed.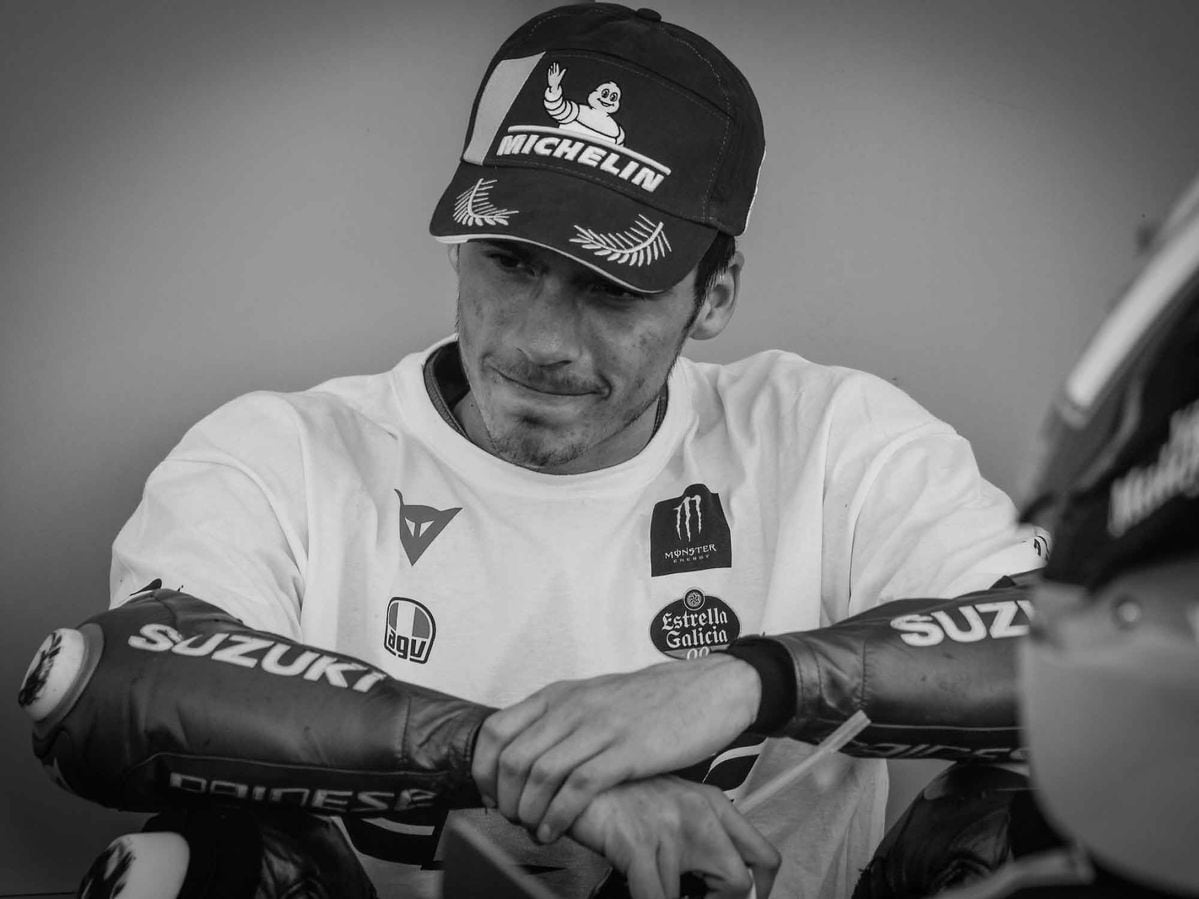 Bringing the title to Suzuki 20 years after Kenny Roberts Jr., and 27 after Kevin Schwantz, was quite an achievement.
Joan Mir: In Suzuki I found a family and a group of motivated people who wanted the best for me and for the factory. I believed in the project. I was brave enough to refuse Honda HRC's offer to compete alongside reigning world champion in favor of Suzuki. I wanted to grow and evolve with the bike. The target was to become world champion together, but I didn't expect to succeed in my second year. Everything has been perfect and special—also winning in Suzuki's 100th anniversary year. As for Kenny's and Kevin's titles, it's an eternity. I feel closer to Kevin even though I was not even born when he won. Next time we meet, I'd like to invite him out for dinner and ask him how it was riding the 500cc Suzuki bike. He offered to let me ride his 500cc; it would be amazing to swap the bikes.
What do you say to those who think that winning in a year without Marc Márquez has less value?
Joan Mir: If anyone says so, it is because they know nothing about roadracing. Marc was not kidnapped and disappeared; what should we say then about those who in the past were the favorite and then got injured? These things are part of sport. I don't think I have less merit just because he isn't there. Marc has raised the bar, but I don't know if he will find the same situation when he returns. After such a long stop, it will take time to get back in shape.
Do you already know how you will celebrate? Do you have a special dedication?
Joan Mir: I'd like to dedicate this victory to those who have lost a family member or a friend because of the pandemic. My thoughts go out to those parents who struggle to bring home a decent salary in this particularly difficult economic situation affected by the pandemic, to those who are in the hospital. COVID-19 has been my No. 1 rival this year, an invisible opponent. On track I had six rivals and the pressure was that a mistake could put you out of the top five. But that is good pressure.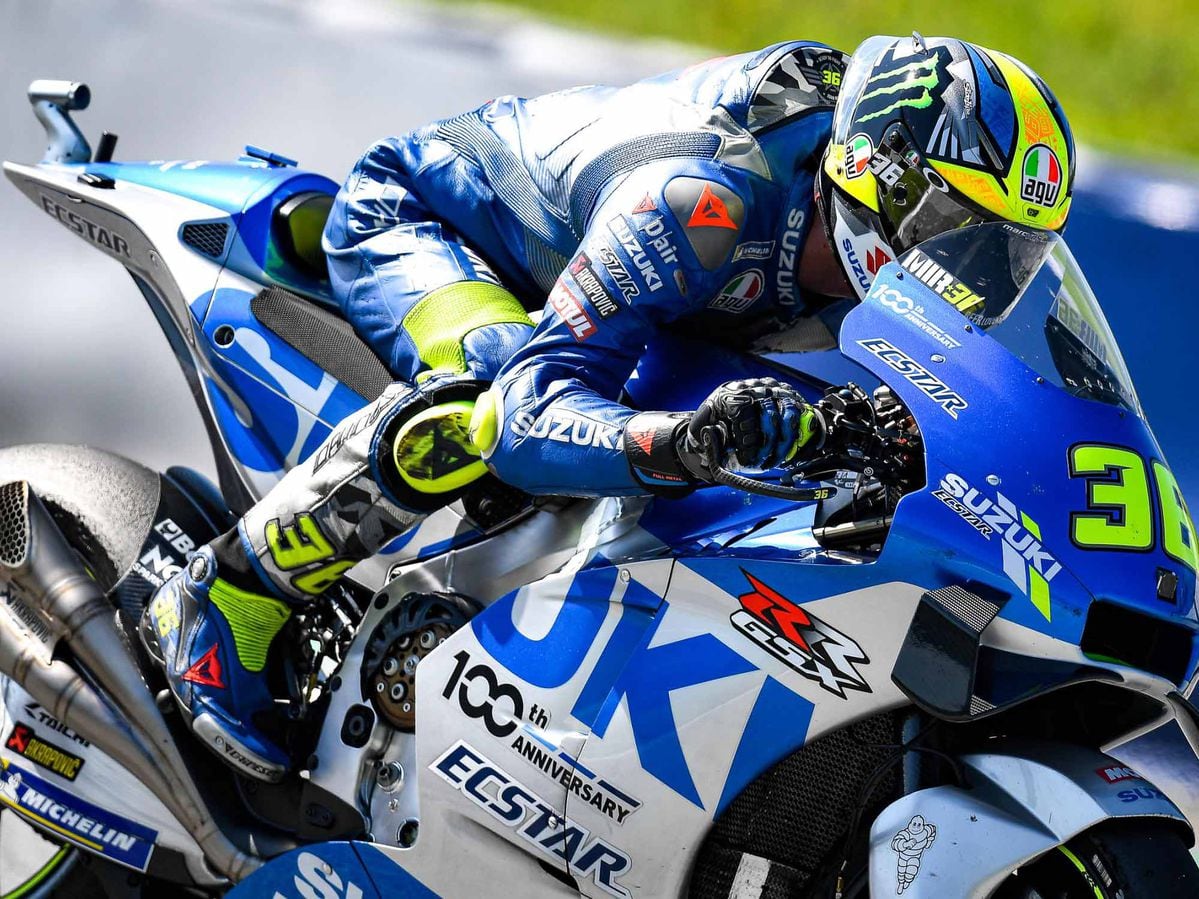 Finally, you will be remembered for having won the title with the record of having won only one GP (so far), but also for that unbelievable pass on Rossi at Misano.
Joan Mir: At that moment I didn't think about overtaking Valentino. For me it was just another rider between myself and the podium. Only afterward when I watched the race at home, I realized that Valentino won his first title in 1997, the year I was born. Impressive.
Originally published on Cycleworld.com